Grindcrusher compilation
Earache, 1990
The Grindcrusher compilation features a spectacular rendition of Exhume to Consume. This version has a long, spooky intro, and is considerably faster than the Symphonies of Sickness version.
The original Earache release includes these liner notes:
Bill Steer - Guitar/Vocals
Jeff Walker - Bass/Vocals
Ken Owen - Drums/Vocals
Unreleased version of a track included on Symphonies of Sickness (MOSH 18).
Recorded at Amazon Studios, Liverpool, May '89.
Produced by Carcass.
Published by Earache Songs UK.
Liverpool's 'masters of the macabre' hack, carve and slash their way into your subconscious with unbelievable brutality and the blood drenched psychopathological grind is sure to make your stomach churn. Playing a major part in the birth of the world 'grind' scene, Carcass guitarist Bill Steer played in Napalm Death during the period they first came to public notoriety, but opted to rejoin his original band in July '89 to record their second album. Symphonies of Sickness was released to worldwide critical acclaim despite the use of authentic pathology/autopsy pictures on the sleeve, which resulted in some chains banning it, as had happened to the debut Reek of Putrefaction, released in July '87, and now seen in hindsight as a groundbreaking release, even allowing for the obvious weakness in production (i.e. there isn't any). 1990 saw the band complete several European tours and a successful North American tour with Death, and Ken's college commitment permitting, Carcass will release their 3rd LP during summer '90.
(Compilation and liner notes by Dig Pearson; artwork by Martin Nesbitt).
The track is also available on Wake Up And Smell The Carcass.
Hardcore Holocaust II
This compilation featured Cadaveric Incubator of Endoparasites.
Pathological compilation
Pathological Records, 1990
The Pathological compilation features both the original Hepatic Tissue Fermentation, and an extended version of the classic instrumental, Genital Grinder. The former was later rerecorded for the Tools of the Trade E.P. at a slower tempo (the original also features Owen's growling in place of Walker's during the outro, and an extended version of the "Inebriating melody"). Genital Grinder 2 is similar to the live version played during the Symphonies tour; it's slower than the original studio version, although not to the extent of the live renditions.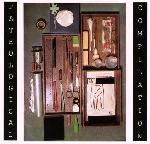 The two tracks were also recently available on Earache's Rareache compilation, although that is apparently no longer in print. They are also available on Wake Up And Smell The Carcass.
Gods of Grind compilation
Earache, 1992
This compilation features the four tracks from the Tools of the Trade E.P. Tracks from Confessor, Cathedral and Entombed are also featured on the release.
Earplugged compilation
Earache, 1994
This compilation contains No Love Lost, and Embodiment... a companion video includes Corporeal Jigsore Quandary.
---