The ascent to eternal pandemonium and tabulature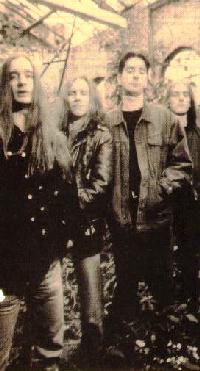 Important news! There is a real tab book available!
This page is woefully inadequate, I know. But how can a mere mortal hope to truly master the works of W.G. Thorax Embalmer and company?
Please send any comments/corrections to slayer@imsa.edu... as you might have noticed, some of these are pretty incomplete currently, but hopefully that'll change sometime... in the meantime, keep on rotting... (and to print out these tabs, it's probably best to save them and print them in a separate text editor). Corrections and additions to these tabs will be forthcoming - patience...
Here for my RP-10 Carcass-like tone (or attempt thereof).
Recent additions/changes
more new stuff - ryan
some random new stuff that was sent to me...
A guy named Kris (A.K.A. Psychopathologist) has sent a lot of extremely good tabs - including most of SoS and NDtI! - so I'm in the process of typing those up, etc. Major changes coming - soon! Immense thanks are due to him - pretty much every song for those two albums is due to him, although it's taking a while to type them all up!

Notes seep from sinewy frets...
Wake Up And Smell The Carcass

Ever Increasing Circles
Edge of Darkness
Blood Spattered Banner

Swansong

Child's Play
Polarised
Generation Hexed
Go To Hell

The Heartwork E.P.
Heartwork

Heartwork
Embodiment
This Mortal Coil

Tools of the Trade
Necroticism - Descanting the Insalubrious

Forensic Clinicism/The Sanguine Article

Symphonies of Sickness

Exhume to Consume
Empathological Necroticism

Reek of Putrefaction

Genital Grinder
Burnt to a Crisp

Contributors
A couple of people mentioned it might be useful to have a list of all the people who've graciously contributed to this page. If anyone wants to be taken off, or have their e-mail address updated, please let me know...
[In no particular order...]
---
Back to the Carcass page...