Discography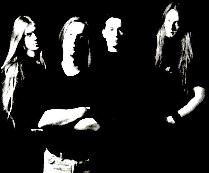 Official releases:
The mythical demo w/Sanjiv, 1985
Flesh Ripping Sonic Torment demo, 1987
Reek of Putrefaction, 1988
The Peel Sessions, 1989
Symphonies of Sickness demo, 1989
Symphonies of Sickness, 1989
Tools of the Trade, 1992
Heartwork, 1994
The Heartwork E.P., 1994
Swansong, 1996
Wake Up And Smell The Carcass, 1996
Miscellanies:
Promos from Heartwork: Buried Dreams, No Love Lost, Heartwork, and Embodiment.
Keep on Rotting in the Free World promo
I am always interested in trading for or buying Carcass stuff - my want list is basically anything that I don't own already, listed in my paraphernalia page, but I'm especially looking for the Pathological 7" and the Necroticism postcard set.
A note on the individual album notes... in general, there are some comments for each album when you click on the name above. To see the production information or related/additional artwork, be sure to look at the "general information" link at the bottom of the review.
---